Simple, transparent pricing
Our pricing model is designed to be fair, honest, and easy to understand.
United States
From 150€ + goverment fees
United Kingdom
From 150€ + goverment fees
Canada
From 150€ + goverment fees
Australia
From 150€ + goverment fees
New Zealand
From 150€ + goverment fees
Japan
From 150€ + goverment fees
China
From 150€ + goverment fees
India
From 150€ + goverment fees
Notification of letter from a third party or other action relating to a trademark registration or application
Submitting a request for extension of time to the trademark office
Reporting of an office action
Reporting of a warning letter / cease and desist letter / an opposition
Sending the registration certificate
Preparing and submitting a name/address change request to the trademark office
Drafting a standard assignment document and submitting an assignment request to the trademark office
Contract negotiations, drawing up contracts, legal reports, drafting letters, responding to office actions, letters and oppositions, and other legal work according to the amount of work required, from EUR 250 (you will be consulted before further action is taken).
VAT 24 % will be added. Additionally, if applicable, government fee and fee for a local attorney will be charged.
Get Help for Your SME Up to
1 000€
The European Union is providing the SME Fund which offers financial support to SME's looking to protect their intellectual property.
Contact us to learn more about the SME Fund.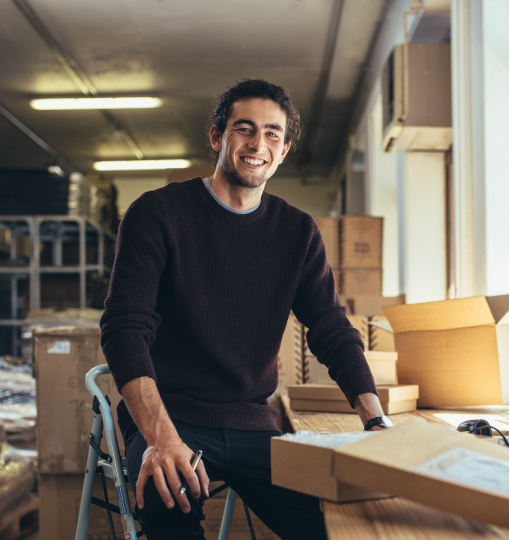 Clients Feedback
If you're looking for exceptional trademark registration services, look no further than Reggster. The team of consultants I worked with, Iida, Jarmo, and Erkki, were friendly and efficient in handling all the paperwork and ensuring our trademark was registered in all EU countries. Not only that, they also helped us secure funding from the European Union to cover half of the fees. Overall, I highly recommend Reggster for anyone seeking reliable and cost-effective trademark registration services.
Smooth, professional service at the right price.
The clearest benefit from the service is that the game is now trademarked. If we had started doing the whole process ourselves, we would have spent a lot of time and nerves on it. Also, we would probably have been faced with issues that we wouldn't have considered properly. I recommend Reggster services to anyone who needs trademark registration.
I give my unreserved recommendation for Reggster's services. I especially recommend them for businesses that are aiming to go international, but for my part, I would have protected my brand even if I was planning on staying at the domestic market. As our objective is to be a strong and well-known brand, it would be unthinkable not to protect our brand.
I cannot even imagine how trademark protection could be done in a smoother and clearer manner than this. I already had extensive knowledge of creating and developing brands. Through it, I also had a general understanding of the need to protect a trademark. What I didn't have was an experience in protecting trademarks. I absolutely recommend their services.
Don't hesitate to contact us with any inquiries or concerns